Exclusive 400 and 500 Class Trophy Elk Hunts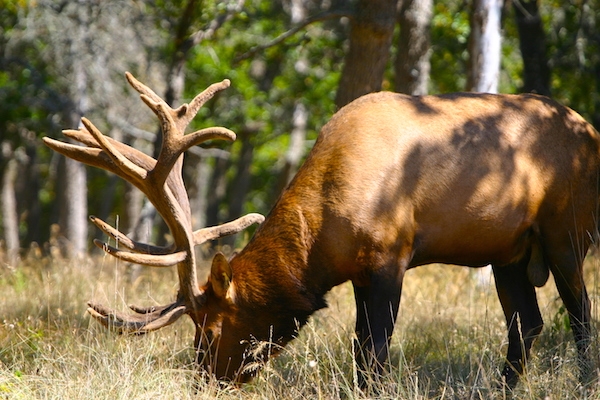 Elk: Archery & Rifle
For over 10 years, we have guided hunts in the middle of the Texas Hill Country. At 5CR you will have the opportunity of a lifetime to get a world class elk bull. Our Archery and Rifle success rate is 100%. At 5CR your hunting experience may include adventurous hikes through beautiful rock and tree-lined canyons. Your knowledgeable guide will assist you in finding your animal.
Trophy Combinations
Elk, Whitetail, Axis, Fallow and/or Blackbuck combination packages are available upon request for the hunter who is interested in harvesting more that one trophy animal.
All pricing includes guide fees.
330" to 350" ........$5,800
350" to 370"…….$7,800
370" to 400"…….$10,500
400" to 425"…….$12,750
425" to 450"…….$14,000
450" to 460"…….$16,000
460" to 470"…….$17,500
470" to 480"…….$19,000
480" to 490"…….$21,000
490" to 500"…….$23,500
500"+ Please Call For Pricing
300" - 390" Class Elk

415" - 424" Class Elk

425" - 450" Class Elk

500" Class Elk and up
Trophy Elk Photos Gallery